Lust Life Latin Band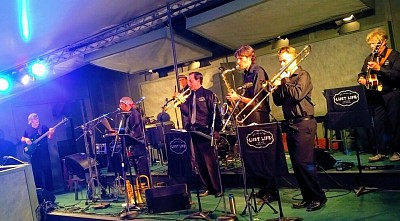 If you have a special occasion that requires dancing, our ten piece Lust Life Latin Band will keep your crowd hopping all night.  

South American music, Salsa and Cuban Son, Mambo, Merengue, Cumbia and Cha Cha rhythms will please the dancers. 

This Band is comprised of some of the finest Latin Musicians in Canada. We specialize in playing the right music to keep people dancing for any party. 

Victoria Ballroom dancers give us top votes for putting on a fantastic show.  Lust Life Latin Band is sure to make your event memorable for years to come. Featured band for Tuesday Night Dancing at Butchart Gardens Summer Series in 2017.

CONTACT US FOR A QUOTE